Regular price
Rs. 799.00
Sale price
Rs. 499.00
Unit price
per
Sale
Sold out
An Easy Way To Help Your Child Learn To Understand Languages and Animals, Birds etc.
Introducing the Shopicart My First Board Book All In One English-Hindi Learning Book for Children, a magical journey into the world of languages, imagination, and endless possibilities!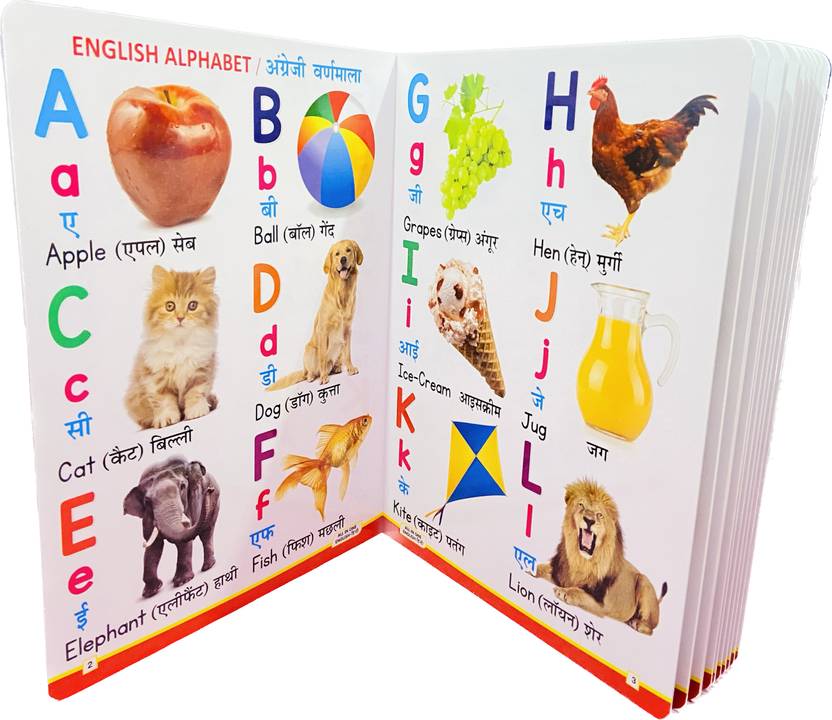 🌈 Unlock the Wonders of Language:
Ignite your child's curiosity and open the door to a world of words with this captivating multicolor board book. Seamlessly blending English and Hindi, this all-in-one learning book is the perfect tool to introduce your little one to the beauty of language.
📚 Interactive Exploration:
Watch your child's face light up as they explore the vibrant illustrations and interactive elements within this enchanting book. From counting to colors, animals to everyday objects, each page is filled with captivating visuals that will spark their imagination and foster a love for learning.
🎵 Playful Rhymes and Melodies:
Delight in the playful rhymes and catchy melodies that accompany the pages, making learning an immersive and joyful experience. Your child will eagerly join in on the fun, singing along and discovering the rhythm of language in a delightful way.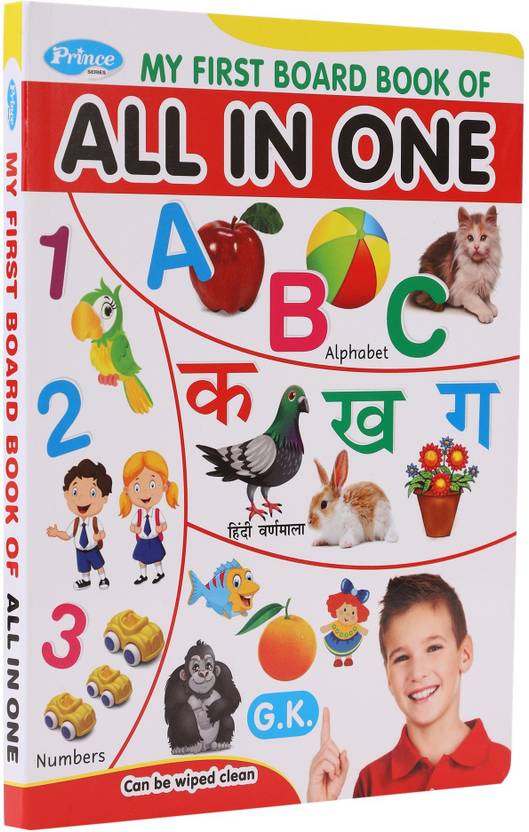 ✨ Multisensory Learning Adventure : 
This book is more than just a reading experience—it's a multisensory adventure! From the smooth touch of the sturdy board pages to the vivid colors that stimulate visual senses, each element has been carefully crafted to engage your child's senses and enhance their learning journey.
👩‍👧‍👦 Bonding Time :
Create precious moments of bonding and shared laughter as you explore the pages together. This book is not only a tool for education but also a gateway to meaningful connections between you and your child. Watch their confidence grow as they grasp new words and concepts, all while fostering a strong parent-child bond.

🎁 Perfect Gift:
Searching for a unique and thoughtful gift? Look no further! The Shopicart My First Board Book is an ideal gift for birthdays, baby showers, or any occasion that celebrates the joy of learning. Give the gift of knowledge and ignite a lifelong love for language in the little ones you cherish.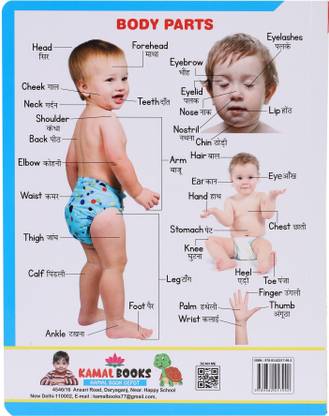 Set your child's imagination free with the Shopicart My First Board Book All In One English-Hindi Learning Book for Children. Embark on an adventure of language, discovery, and endless possibilities. Unlock their potential and lay the foundation for a bright and brilliant future!
Package Includes
( 1 Printed 16 Page All in One Board Book )
Share
View full details